Boy, oh boy, can you feel it? Summer's knocking on our doors, folks! And what better way to greet it than by taking a dip into the cool, refreshing waters of Wildwood, New Jersey? The sun is shining bright, seagulls fill the blue skies, and amiable locals are all around. Sounds like the perfect holiday destination, doesn't it?
Well, if you're thinking of heading there for a beach vacation, you're in luck. We've got the inside scoop on the top 5 Wildwood beach house rentals that you can book for Summer 2023. From quaint, cozy cottages to spacious, luxurious villas, we've got you covered.
Picture yourself basking in the sun, sipping an ice-cold lemonade, and enjoying the serene sounds of the ocean waves. With a beach house rental, you can experience all that Wildwood has to offer, from the famous boardwalk to the delicious seafood restaurants.
So why wait? It's time to pack your bags, grab your beach towel, and hit the road. Summer 2023 is going to be one to remember, and with our guide to the best beach house rentals, you're bound to have an unforgettable trip!
Wildwood Beach House Rental
Nothing quite screams summer like a beach house rental in Wildwood, a seaside gem nestled along the Jersey Shore. This bustling beach town boasts an iconic boardwalk lined with arcade games, ice cream parlors, and fun activities for the whole family to enjoy. But it's the beachfront homes that truly steal the show. With stunning views of the Atlantic Ocean, you'll feel like you've been transported to a tropical paradise. Relax in a spacious rental with all the modern conveniences you need for the perfect vacation, including fully equipped kitchens and outdoor areas for grilling and entertaining. And with Wildwood's endless array of events, from live music and festivals to fireworks displays, you'll find yourself quickly falling in love with this charming beach town. Don't miss out on the opportunity to experience the ultimate summer getaway.
New Kid on the Block: The Mudhen Manor
Get ready for your best summer ever at The Mudhen Manor located at The Hen Houses! The newest addition to Wildwood's beach house rentals, it's already setting a high bar. The Hen Houses is a collection of 6 brand-new tiny homes and one luxurious Manor. The recently renovated Mudhen Manor comes fully equipped with modern amenities, luxurious décor, and everything you need to make your stay comfortable and memorable. With its prime location in the heart of Wildwood, you will be steps away from the beach and Wildwood's famous boardwalk, packed with dining, attractions, and entertainment.
So, pack your bags and leave your worries behind – The Mudhen Manor is ready to welcome you!
Located right in the heart of Wildwood, a quaint coastal town known for its beautiful beaches and vibrant entertainment scene, The Hen Houses offer an unparalleled vacation experience. These modern and chic homes are thoughtfully designed to provide maximum comfort and luxury to their guests.
Indulge in a refreshing swim in your private pool, enjoy a relaxing massage in the spa, savor a delicious meal cooked to perfection on your outdoor grill, or simply soak up the sun watching the stunning sunset from your rooftop deck. With an impressive array of amenities, The Hen Houses ensure that your stay is nothing short of extraordinary.
As you plan your perfect getaway, be sure to check out their website at thehenhouses.com to learn more about the available options and make a reservation. You'll thank yourself for choosing this ultimate vacation destination that guarantees a truly unforgettable experience!
The Beachfront Beauty: Oasis by the Sea
If you're in the market for a serene vacation spot that offers stunning ocean views, then look no further than the luxurious Oasis by the Sea. This Wildwood beach house rental boasts every amenity you could want in a vacation home, from spacious living areas and gourmet kitchens to private outdoor spaces perfect for soaking up the sun. With its prime location near the beach, you can enjoy the sound of waves crashing and the fresh sea breeze from the comfort of home. Don't miss out on this incredible getaway opportunity!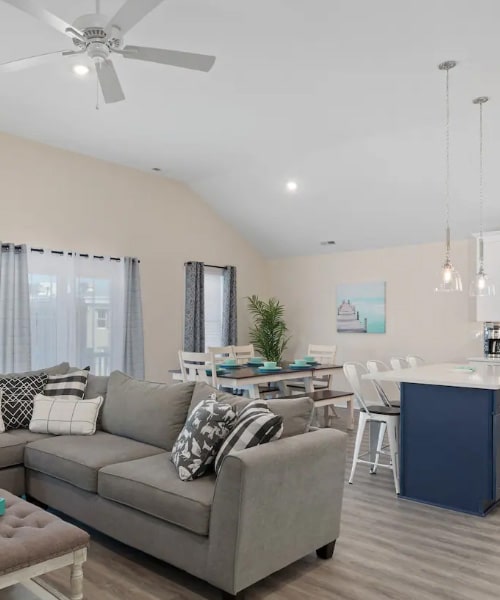 Why Choose Oasis by the Shore?
This stunning beachfront property offers panoramic views of the Atlantic Ocean, a spacious outdoor deck, and easy access to Wildwood's bustling boardwalk.
The Family Favorite: Sunny Side Up
Families flock to Sunny Side Up, a charming 5-bedroom beach house rental located in Wildwood, New Jersey. The property offers a warm and welcoming atmosphere, perfect for a family vacation. The spacious and stylish interiors provide ample space for everyone to relax and unwind. Designed with families in mind, the house is equipped with kid-friendly amenities, including fun board games, a backyard play area, and a variety of beach toys. And when it's time to head out to the beach, Sunny Side Up's prime location makes it easy to get there and back quickly. Stay at Sunny Side Up and experience the ultimate beach vacation with your loved ones!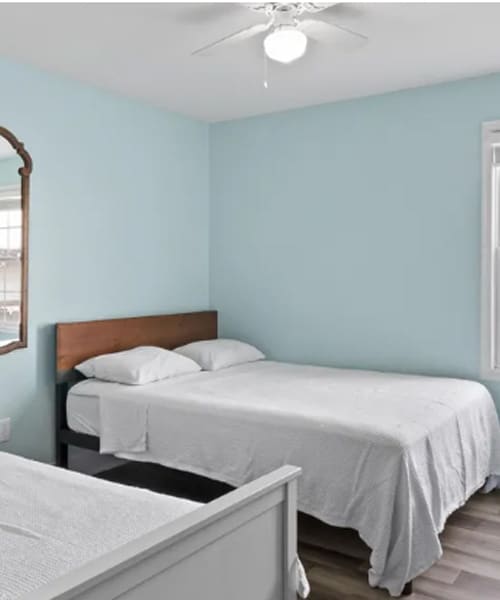 What Makes Sunny Side Up Stand Out?
With a game room, a private pool, and a location just steps away from the beach, Sunny Side Up promises endless fun for the little ones—and relaxation for the grown-ups
An Old Favorite: Serenity Shores
Looking for a touch of luxury on your next vacation? Serenity at the Shore, a high-end Wildwood beach house rental, might be just the ticket!
Imagine sipping your coffee on the deck while taking in the beautiful sunrise over the ocean. This newly renovated beach house boasts a stunning open-concept living space with modern furnishings, and three spacious bedrooms for a relaxing stay, comfortably accommodating up to 8 guests.
But that's not all. With a location just steps from the beach and close to the Boardwalk, you won't be stuck in a car for hours! The beach house rental features a backyard, perfect for grilling and entertaining, making your dream vacation a reality.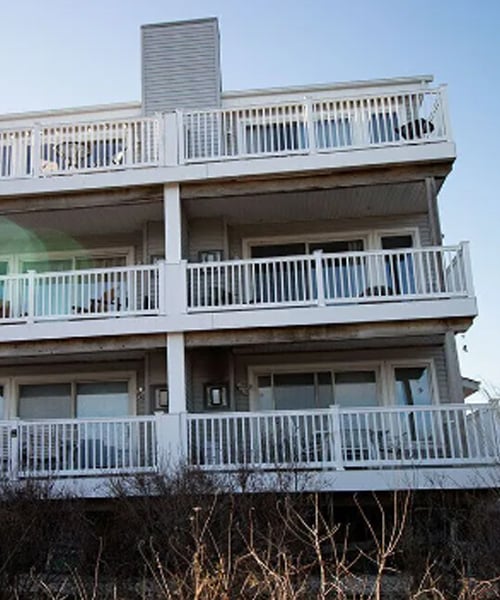 What's the Deal with Serenity Shores?
Serenity Shores pull out all the stops, offering opulent interiors, a gourmet kitchen, and a private outdoor hot tub. If you're looking to splurge this summer, this is the place to do it.
Wildwood Beach House Rental FAQ
What attractions are near my Wildwood beach house rental?
iolab-dev
2023-06-24T09:55:43-04:00
Wildwood is famous for its stunning beaches and bustling boardwalk, packed with restaurants, shops, and amusement rides. Nearby, you'll also find water parks, nature trails, and historical sites.
There you have it, folks! The top 5 Wildwood beach house rentals to consider for your Summer 2023 getaway. Whether you're after the newest addition to the block, a beachfront beauty, a family-friendly abode, a luxury retreat, or a hidden gem, Wildwood's got it all. Don't wait too long to snag your ideal beach house – summer's just around the corner, and these hot properties are booking up fast! Happy summer planning, y'all!