Well, hello there! Are you on the hunt for the best activities for families on Memorial Day in Wildwood, NJ? If that's the case, you're in the right place, my friend. We've got plenty of fantastic ideas to make your family outing an unforgettable one.
So, buckle up, and let's dive into the fun!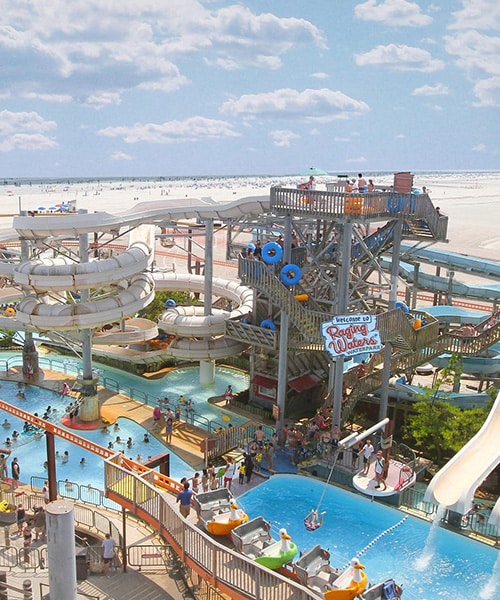 A Stroll Down Morey's Piers
There's something special about taking that first brisk walk down Morey's Piers to kick-start your Memorial Day adventure. On a clear day, you can smell the salt in the ocean air, and feel the breeze in your hair. And let's be honest, the walk is only the beginning of the fun!
The candy floss, for one, is a must-have. It's the perfect sugary treat to snack on while you take in the sights and sounds of the boardwalk. And if you're feeling brave, there are dozens of joy rides to choose from; each one promising a different thrill and a whole lot of laughter!
And speaking of laughter, it's hard not to feel happy when you're walking down Morey's Piers on Memorial Day. Everywhere you look, there are families and friends, young and old, enjoying the simple pleasures of life. It's a reminder of what really matters: spending time with those we care about and making memories that last a lifetime.
Catch the Fireworks
Don't run off when the sun sets. Stick around for the spectacular fireworks show and experience the magic of thousands of vibrant lights illuminating the night sky.
It's not just a visual spectacle though. The vibrant colors, loud explosions, and exciting effects are sure to captivate the minds of children and adults alike. The kids will be talking about the show for weeks, and it'll be a memory you'll cherish for years to come!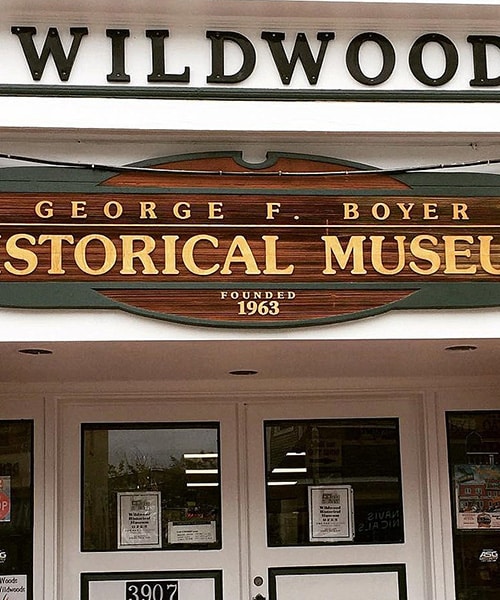 The Wildwood Historical Society
Discover the rich history of Wildwood with your family at the Wildwood, NJ Historical Society. You'll uncover fascinating stories of the town's heritage, from its early days as a thriving coastal town to its growth in the modern era. With interactive exhibits and engaging displays, everyone in the family is sure to find something interesting. Plus, it's a great way to inspire learning outside the classroom – perhaps the kids might even pick up a thing or two for their school projects! Make memories and learn something new today.
Soldier's Stories
While you're at it, don't miss the soldier's stories section. It's a poignant way to commemorate Memorial Day.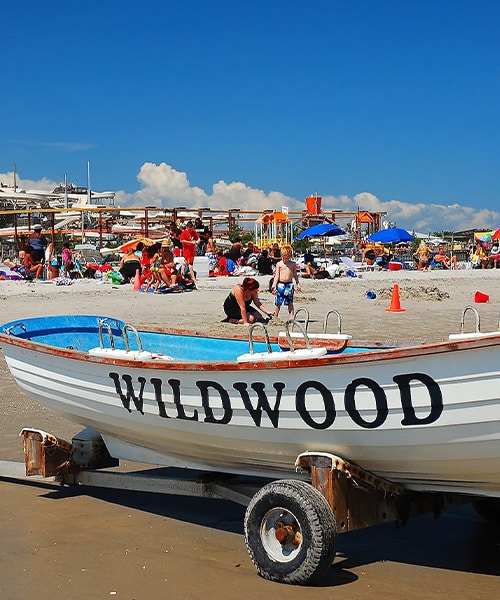 The Fantastic Beaches in Wildwood, NJ
Who can resist the call of the sandy beaches and the foamy waves in Wildwood, New Jersey? Certainly not us! With over 5 miles of postcard-perfect beaches, Wildwood is the perfect destination for a beach day.
Pack a picnic, grab a frisbee, and let the beach games begin. Wildwood offers a variety of recreational activities, including volleyball, boogie boarding, and surfing – perfect for those looking for adventure.
Unlike other New Jersey shore towns, Wildwood beaches are free! So come and spend the day sunbathing on the beach or go for a dip in the refreshing ocean waters. Be sure to check out the famous Wildwood boardwalk for some classic amusement park rides and delicious boardwalk treats.
Water Sports
Experience unforgettable thrills with your family at Wildwood through a diverse variety of water sports! Ride the waves as you surf or make waves aboard a high-speed jet-ski. Whatever your preference, Wildwood has got you covered for fun and excitement at every turn.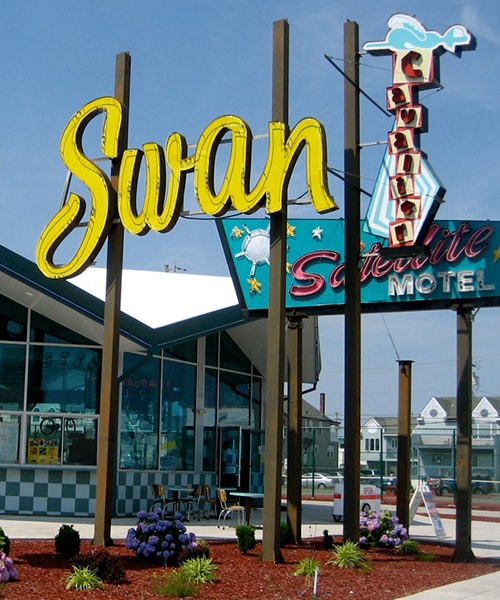 Visit the Doo Wop Experience Museum
Take your family on a trip back in time with a visit to the Doo Wop Experience! Where polished classic cars and tunes from the 1950s and 1960s will take you back to an era full of charm and nostalgia.
Step inside a vintage '50s-style diner and enjoy a burger and fries while listening to Elvis Presley and Chuck Berry on the jukebox. Or check out the retro hardware store, showcasing old-time appliances, tools, and accessories.
Once you've fully immersed yourself in the era's sights and sounds, head over for a hot fudge sundae at the soda fountain, and make your day complete. It's sure to be a blast from the past that will keep everyone smiling for days to come!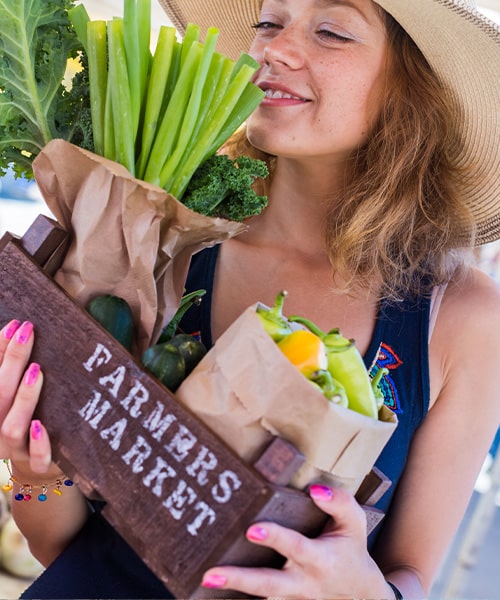 Farmer's Markets and Local Restaurant Cuisine
Make the most of your Memorial Day weekend by exploring the local farmer's markets and trying out the freshest produce and unique delicacies. Indulge in a wide range of mouth-watering flavors, from savory to sweet, handcrafted by passionate local food artisans. Whether you're looking for a healthy snack or a scrumptious meal, the farmer's market has it all. Don't miss out on the opportunity to discover new culinary delights and support the local community at the same time!
Some of our favorite Wildwood restaurants that craft local culinary masterpieces!
Mudhen Brew
Dogtooth Bar
Poppi's Italian Kitchen
Boathouse Restaurant
Jersey Girl Bar and Restaurant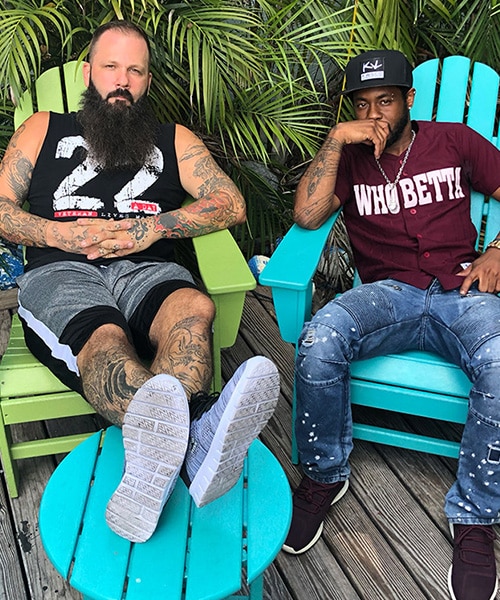 Catching a Live Show at Mudhen Brewery
Mudhen Brewery is a Wildwood, NJ gem that's perfect for whole families. Their Memorial Day events promise to be as amazing as ever, with a range of family fun activities for both kids and adults. But that's not all! Their delicious food, well-crafted traditional beer, and friendly staff adds to the already fantastic atmosphere. Whether you're looking for some mouth-watering pub fare or a thirst-quenching beer, Mudhen Brewery has you covered. Add this gastropub to your bucket list; you won't regret it.
Rob Benton Live at Mudhen Brewery on Memorial Day, 2023
May 29, 2023
6:00 pm – 9:00 pm
Rob Benton is a Boston musician and entertainer, now based out of Key West. He appeared on NBC's America's Got Talent and tours worldwide. Don't miss this high-energy show!
Off The Beaten Path: Unusual Yet Fun Activities
1. Salt Marsh Safari
A safari in New Jersey? Yes, you heard that right! The Salt Marsh Safari is a unique and thrilling experience that offers a close-up encounter with the local wildlife. Imagine getting up close to the graceful ospreys, majestic eagles, and shy foxes that inhabit the remarkable salt marsh around Barnegat Bay. Your expert guide will take you on a journey deep into the heart of this fascinating natural landscape, providing insight and information about the flora and fauna you witness on your adventure. It truly is a hoot and an experience you won't want to miss!
2. Cape May County Park & Zoo
Prepare to journey through the wild at the Cape May County Park & Zoo and be amazed! Lions, tigers, and bears, oh my! 🐅🦁
It is an incredible and thrilling destination that families shouldn't miss. Perfect for a day trip, explore the vast park filled with different species of animals, inviting guests of all ages to learn about the importance and wonders of wildlife.
And, the cherry on top – admission is free!
3. SUP (Stand Up Paddleboarding)
If you're looking for a new way to stay active and enjoy the water, stand-up paddleboarding (SUP) might be the perfect activity for you. With a board and paddle, you can explore the shoreline from a new perspective while getting in some exercise at the same time. And it's not just for adults – kids can join in on the fun too! With the stunning scenery and tranquil atmosphere, you might just find yourself hooked on SUP. Give it a try!
4. Bike Rentals
Discover Wildwood at your own pace! Rent a bike and explore the city's beautiful neighborhoods, charming historic districts, and picturesque landscapes. Take in the fresh air and magnificent ocean views as you pedal along the boardwalk, or stop by local eateries for a delicious bite. What's more, this makes a great activity for families looking to bond over an exciting adventure!
Family Fun Events In Wildwood, New Jersey This Memorial Day
Are you seeking an enjoyable way to spend your Memorial Day weekend in Wildwood, NJ? Look no further! There are plenty of events and activities scheduled for the holiday weekend that are sure to pique your interest, from live music performances to art fairs and delicious food festivals. Don't miss out on all these fun scheduled events on May 29, 2023!
Wildwood International Kite Festival
The Wildwood International Kite Festival is a three-day event that takes place on the beach at Rio Grand Avenue and inside the Wildwoods Convention Center. The festival features kite flying demonstrations, kite contests, kite sales, and more. There is something for everyone at the Wildwood International Kite Festival, so be sure to check it out this Memorial Day weekend!
Memorial Day Parade
The Wildwood Memorial Day Parade is a long-standing tradition that honors the men and women who have served in the United States Armed Forces. The parade begins at 10:00 AM on Monday, May 29th at 32nd Street and Dune Drive and proceeds north to Veterans Plaza where the ceremony will be held at the conclusion of the parade.
Memorial Day Ceremony
The Wildwood Memorial Day Ceremony is a solemn event that pays tribute to the men and women who have made the ultimate sacrifice for their country. The ceremony begins at 11:00 AM on Monday, May 29th at Veterans Plaza in Wildwood.
Memorial Day Concert
The Wildwood Memorial Day Concert is a free concert that features live music, food, and fun. The concert takes place on the beach at Rio Grand Avenue on Monday, May 29th from 6:00 PM to 10:00 PM.
Memorial Day Fireworks Display
The Wildwood Memorial Day Fireworks Display is a spectacular display of fireworks that lights up the sky over the Atlantic Ocean. The fireworks display takes place on Monday, May 29th at 9:00 PM.
Wildwood, NJ, situated on the coast, is a hidden gem that caters to both outdoor enthusiasts and history buffs alike. Its abundant outdoor activities – from thrilling water sports to its beautiful beaches – make it the perfect getaway spot. In fact, Wildwood's famous beaches span nearly five miles! Not only that but Wildwood is steeped in history, with an array of notable landmarks that offer a glimpse of the past. So, if you're looking for the best family activities to enjoy over Memorial Day in Wildwood, NJ, you're in for a treat. Stunning beaches, rich history, and action-packed activities await you – all perfect opportunities to create beautiful memories with your loved ones. Don't wait any longer – pack your bags and take in all that Wildwood has to offer!
Is Wildwood, NJ a good place for a family vacation?
iolab-dev
2023-05-13T08:10:08-04:00
Absolutely! Wildwood, NJ is packed full of family-friendly activities, making it an ideal destination for a family vacation.