Are you looking for the perfect family reunion venue in Wildwood, NJ? The Hen Houses is the place to be! Located in the heart of the Jersey Shore, Wildwood offers scenic beaches, exciting activities, and delectable dining options to cater to every member of your family.
From lounging by the beach and enjoying the ocean breeze to heading out for a day of adventure at one of the many amusement parks, Wildwood has everything you need to create an unforgettable family reunion experience.
After a day of excitement, treat the family to mouth-watering meals in one of the town's many restaurants, ranging from fresh seafood to classic pizza and Italian cuisine.
So, if you're planning a family reunion, look no further than Wildwood, New Jersey – where relaxation, adventure, and great food await!
Family Reunion Venue Wildwood
Choosing the perfect venue is key to a successful family reunion. Fortunately, Wildwood offers an abundance of options that cater to everyone's needs. If you're a beach lover, why not opt for a gorgeous beachfront location with stunning sea views?
Alternatively, if you prefer being closer to the town's vibrant amenities, there are plenty of centrally located venues to choose from. On top of that, Wildwood's natural beauty and welcoming atmosphere make it the perfect destination for a memorable family gathering.
Looking for the perfect family reunion venue in Wildwood? Well, you're in luck because accessibility, convenience, and affordability are what makes such a venue stand out!
Consider the charming seaside town of North Wildwood, with its diverse selection of fun and budget-friendly options that cater to every age group.
Here, you'll find a plethora of exciting activities to enjoy, from soaking up the sun on the pristine beaches to taking a stroll on the world-famous Boardwalk. What's more, North Wildwood has been voted as one of the most popular family beach vacation destinations on the East Coast, and for good reason too!
With a wide array of attractions, restaurants, and accommodations, it's no wonder families keep coming back year after year.
Wildwood is the perfect place for a family reunion if you're a foodie! Food can be the heart of any gathering, and Wildwood boasts a wide array of restaurants that can cater to everyone's taste preferences. From authentic Italian to scrumptious seafood, there's something for every palate.
Whether you're up for fantastic homemade pasta or mouth-watering street tacos, the restaurants here are sure to make your family reunion an unforgettable experience.
Here are our top 3 favorites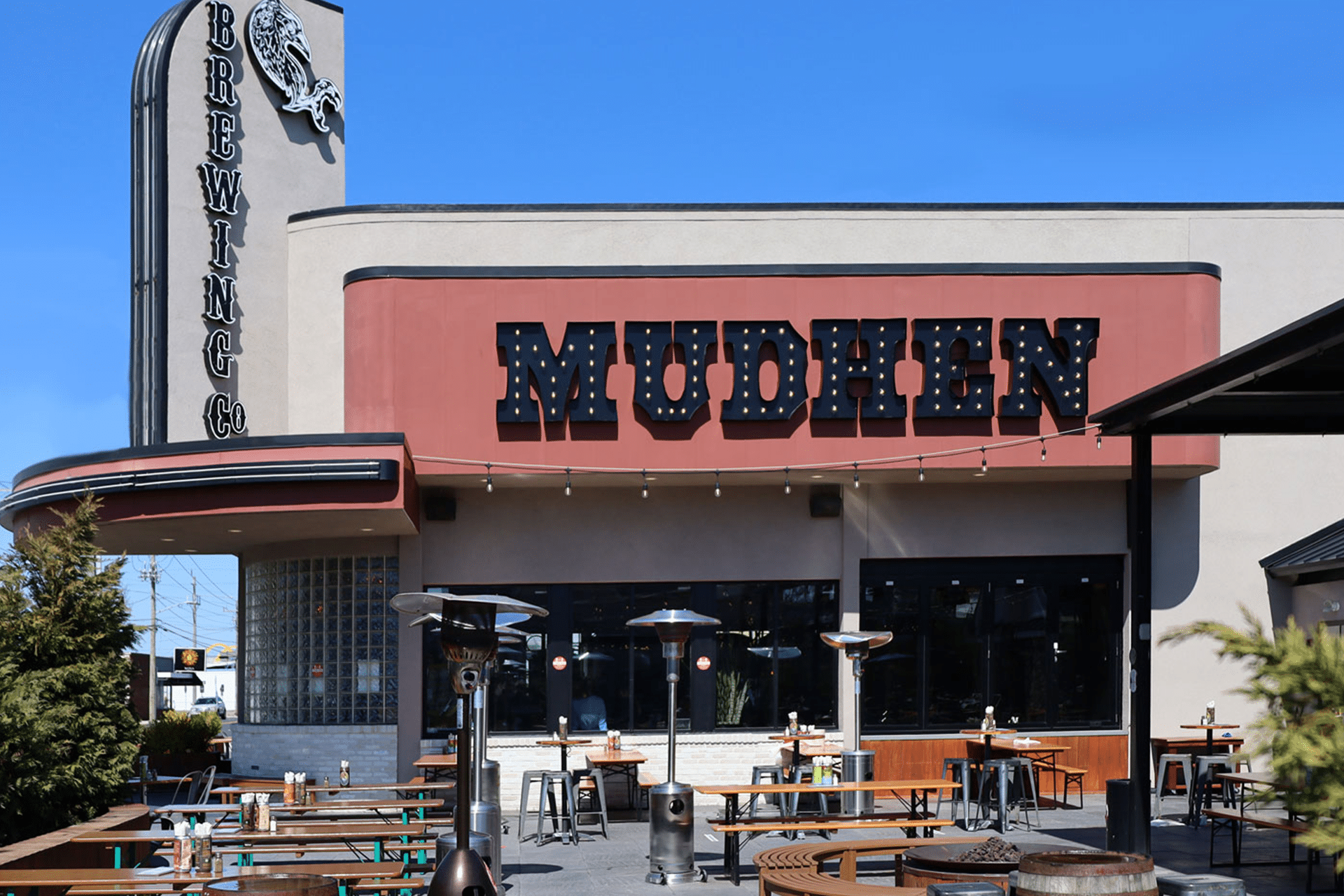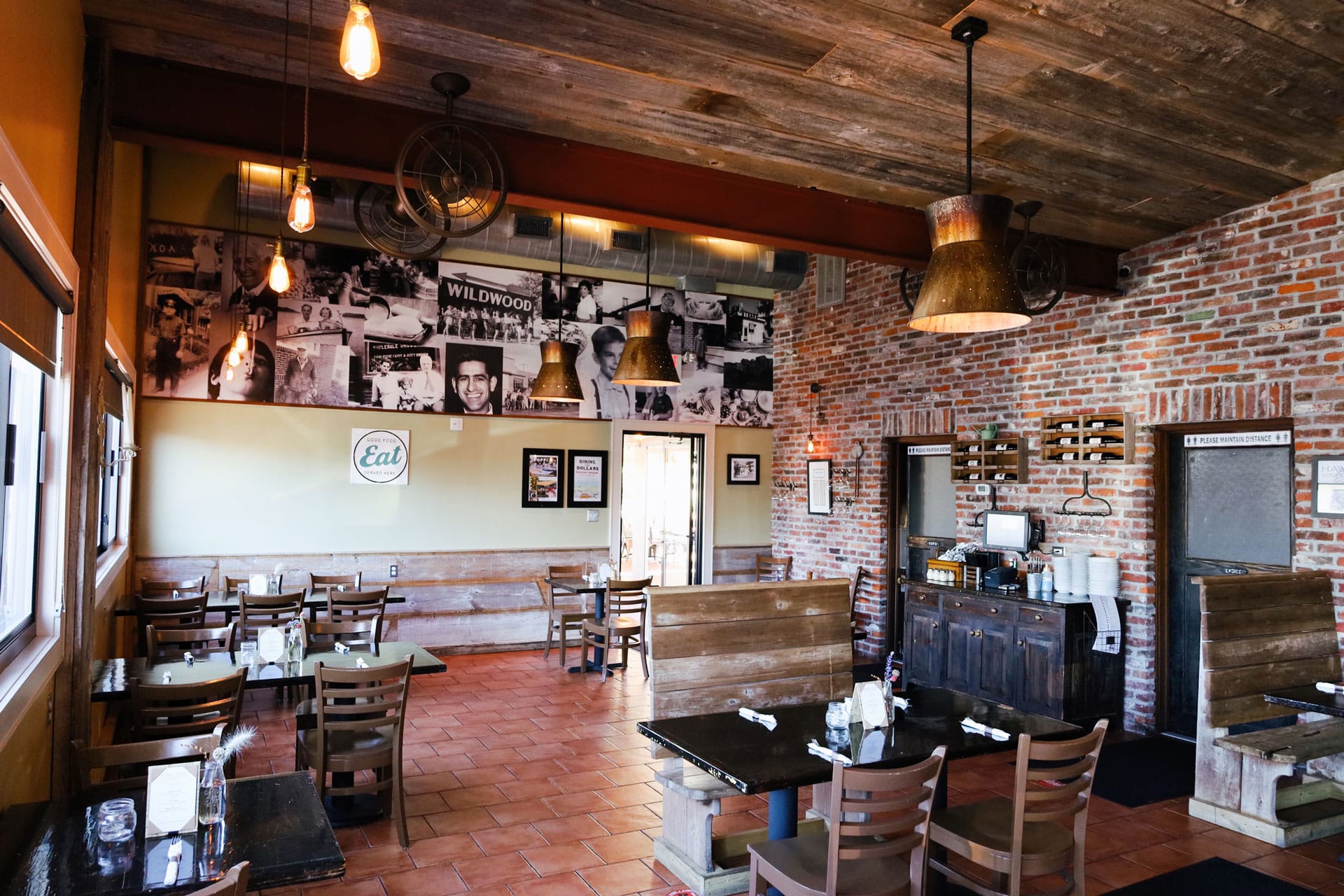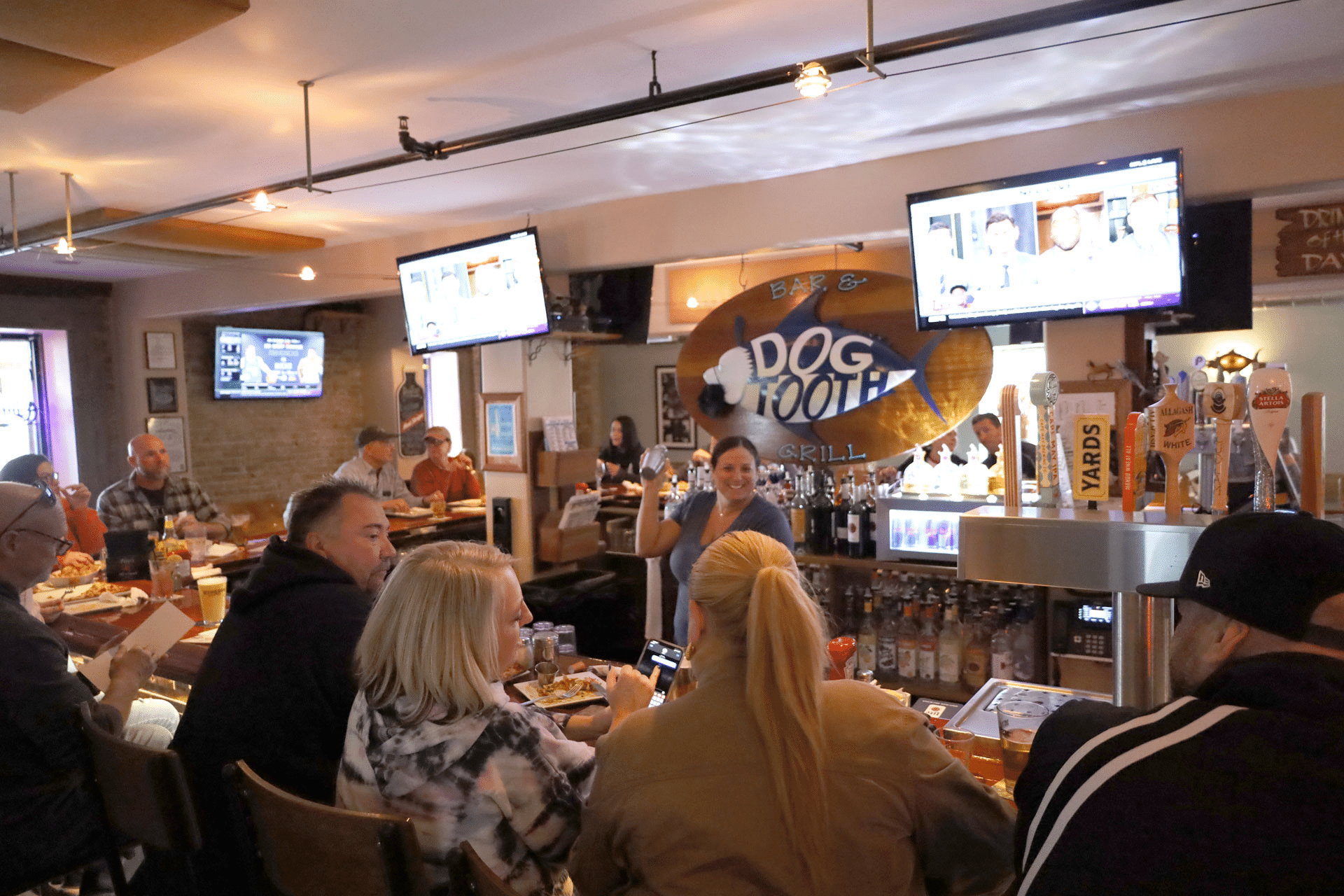 After selecting your ideal venue for the family reunion in Wildwood and finalizing your dining options, the next step is to plan out your activities. Fortunately, Wildwood has an array of attractions to keep everyone entertained. From the famous Boardwalk and waterparks to the amusement parks such as Morey's Piers and Adventure Pier, there is something for everyone.
Take a stroll along the beautiful beaches, rent bikes and explore the town, or even go for a round of mini-golf. There are also museums, historical sites, and nature parks to visit, such as the Hereford Inlet Lighthouse and the Cape May County Park and Zoo. There's just so much to see and do in Wildwood that you'll want to come back every year!
There's nothing like soaking up the warm sunshine on a beautiful day at the beach. At Wildwood, you'll discover miles of stunning coastline to explore and enjoy. From the excitement of building sandcastles with the kids to playing beach volleyball with friends, there's endless fun to be had. Don't miss out on the chance to relax, unwind and create unforgettable memories by visiting Wildwood's gorgeous beaches.
Take a break from the hustle and bustle of life, and leisurely stroll along Wildwood's iconic boardwalk! With the sound of waves crashing in the distance, and seagulls singing overhead, this picturesque spot is the perfect retreat.
As you wander along this historic boardwalk, take in the sights and sounds of games, shops, and food stalls, all bustling with energy and activity.
Whether you're in the mood for a quick game, some tasty treats, or some personable shopping, Wildwood's boardwalk is sure to provide something for everyone to enjoy.
So next time you're looking to break free from the monotony of everyday life, head over to Wildwood's boardwalk, and enjoy a relaxing day out filled with fun, food, and festivities!
For those looking to delve deeper into Wildwood's past, visiting some of its historic sites is an excellent way to immerse yourselves in the town's rich history. From the Byrne Plaza's Million Dollar Pier exhibit to the George F. Boyer Museum, there are numerous sites to explore, each offering a unique glimpse into Wildwood's past. Learn about the famous personalities that graced the town's shores, as well as the town's remarkable growth as a beachfront center. The historic sites of Wildwood are an ideal destination for anyone with an interest in the town's captivating history.
Are there any unique activities to do during a family reunion in Wildwood, NJ?
iolab-dev
2023-07-09T20:28:39-04:00
Absolutely! Wildwood is home to a variety of unique activities that are perfect for a family reunion. Consider planning a group boat tour, visiting one of the local waterparks, or even organizing a family-friendly beachside competition.
Are there any special accommodations for large family groups in Wildwood, NJ?
iolab-dev
2023-07-09T20:28:27-04:00
Yes, Wildwood offers a variety of accommodations to suit large groups. From hotels to vacation rentals, there are numerous options to choose from to fit your family's needs and budget.
What is the best time to plan a family reunion in Wildwood, NJ?
iolab-dev
2023-07-09T20:28:17-04:00
While Wildwood is a year-round destination, the summer months (June-August) offer the best weather for beach activities. However, keep in mind that this is also the busiest tourist season.
There's just something special about Wildwood, NJ that makes it the perfect destination for your next family reunion. With its picturesque setting, beachy vibes, and quaint charm, it's no wonder that families from all over flock to this charming town each year.
Whether you're looking for fun activities to keep everyone entertained or cozy dining options to catch up over a delicious meal, Wildwood has something to offer the whole family.
From the iconic amusement park rides on Morey's Pier to the serene beaches overlooking the ocean, you'll find yourself immersed in a world of natural beauty and excitement.
And let's not forget about the food! Wildwood boasts some of the best dining spots in the state, like Sam's Pizza Palace and The Surfing Pig.
So why not indulge in some mouthwatering treats and create unforgettable memories with your loved ones in Wildwood? Start planning your next family reunion today!